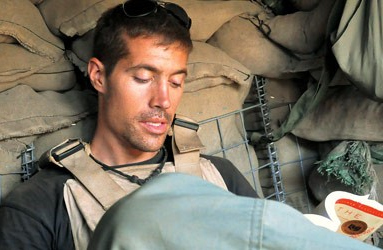 Join Campus Ministry on Wednesday, Oct. 19, from noon to 12:50 p.m. in AMU 227 to hear Tom Durkin talk about his friend, slain Marquette alumnus James Foley, and the virtue of moral courage.  
Foley was a journalist who risked his life to report on the war in Syria. He was captured and beheaded by ISIS in 2014.
Durkin is the education program director for the James W. Foley Legacy Foundation as well as the research and grant coordinator for Marquette's Center for Peacemaking.
Vegetarian soup and bread will be served. The event is sponsored by the Center for Peacemaking.
If interested in attending, register online.